Although Diane von Furstenberg is often credited with inventing the classic wrap dress, it was actually American designer Claire McCardell who designed the "popover dress" in the 40's. This versatile, wrap-around dress was used as a template for many of her further designs, and later inspired von Furstenberg's jersey wrap dresses.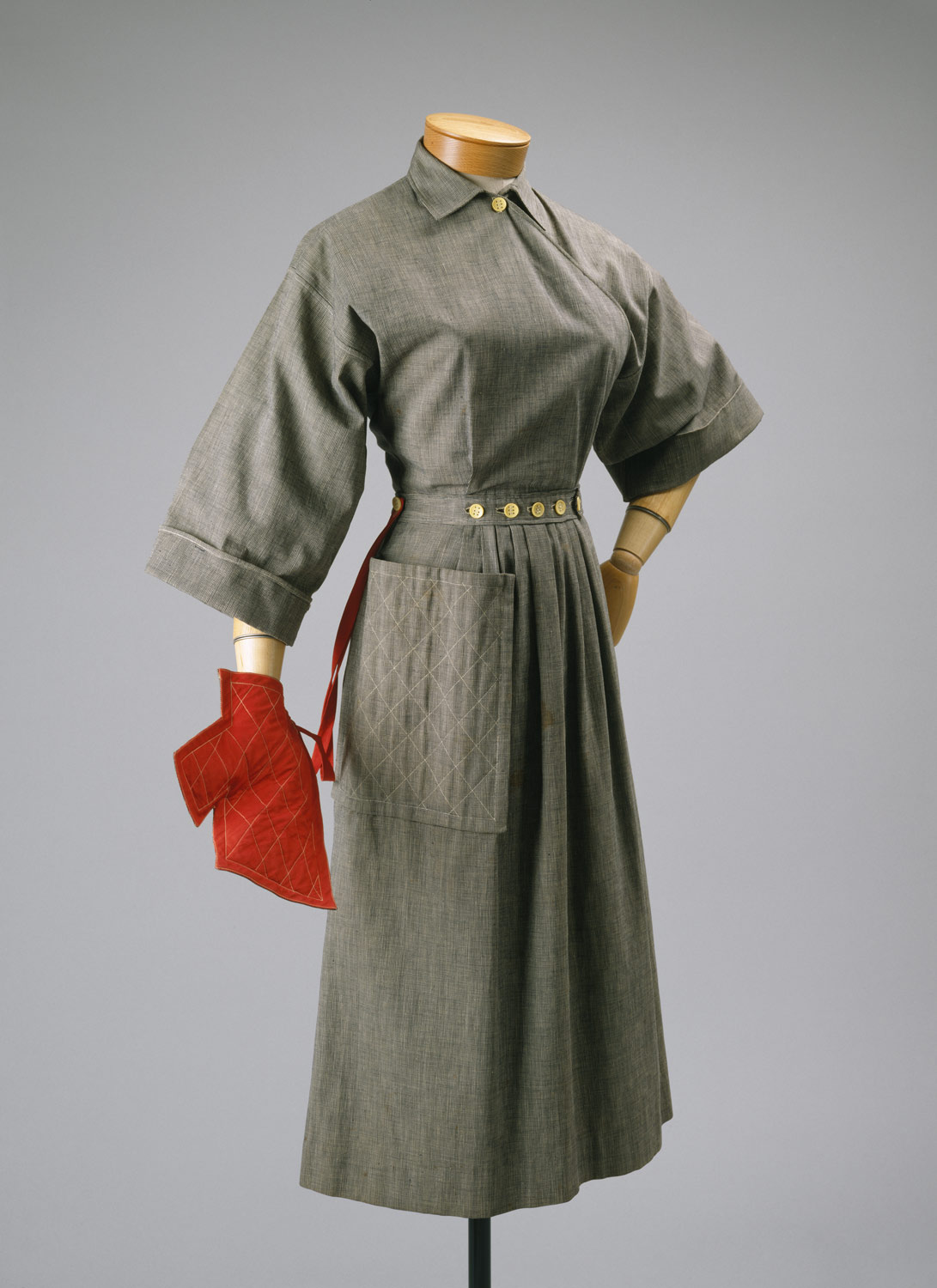 Claire McCardell's Popover Dress, 1942
Metropolitan Museum of Art
When the wrap dress reached the height of its popularity in 1975, Diane von Furstenberg was making 15,000 a week! For her, it symbolized women's liberation and strength. She told
The Independent
: "the wrap dress made women feel what they wanted to feel like... free and sexy... It also fitted in with the sexual revolution: a woman who chose to could be out of it in less than a minute!"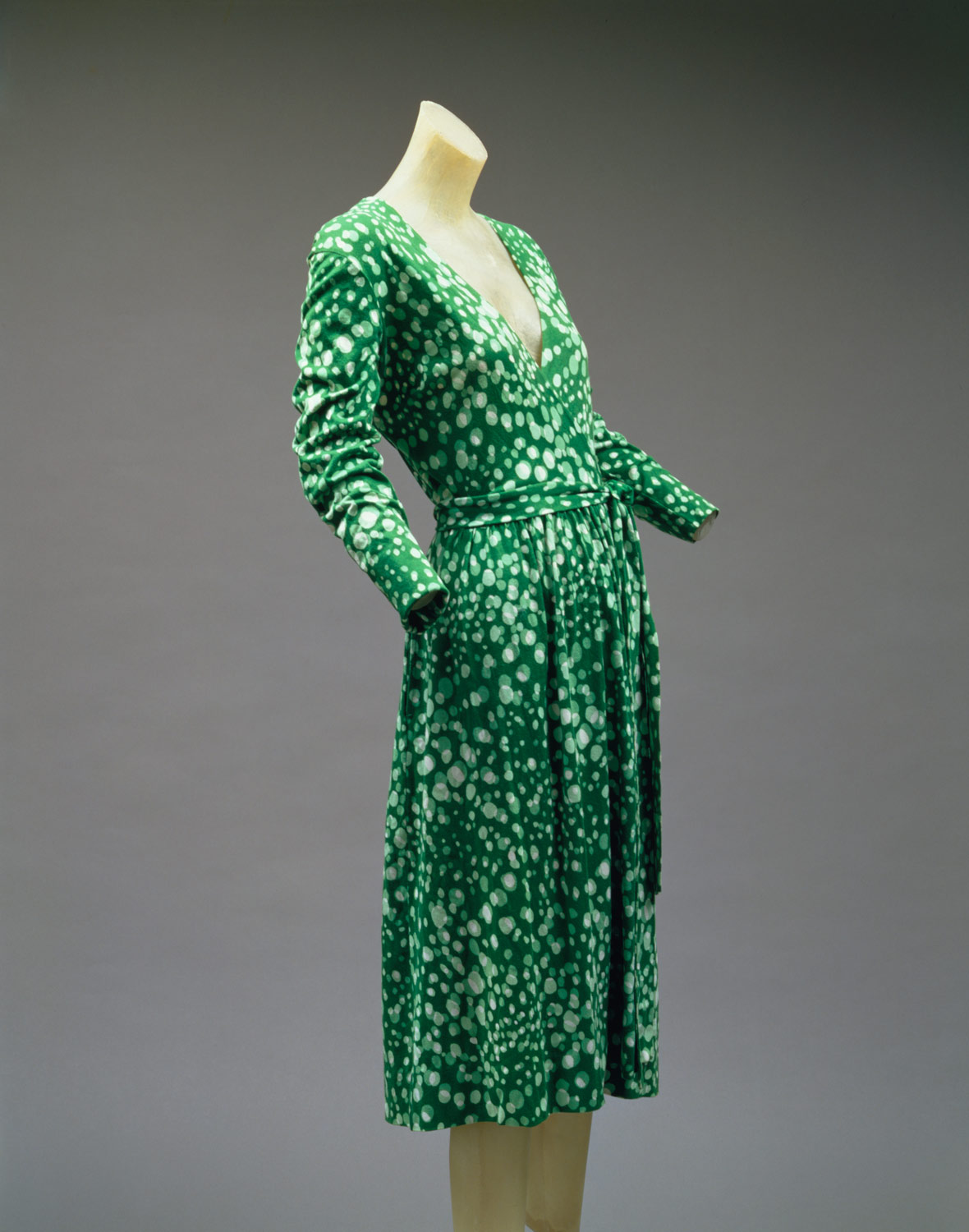 Diane von Furstenberg's Wrap Dress, 1975
Metropolitan Museum of Art
Indeed, it has no closures whatsoever besides the sash that is wrapped and tied--much like a kimono or a bathrobe. Her design is even hailed as being universally flattering. So I made my own, but I don't really love it.
Fabrication:
Lightweight, woven polyester. First strike. I hate working with polyester, though I must admit that this particular cut is rather soft and comfortable against my skin. I do like the color, but it would probably better suit a different complexion than mine. Brown girl plus brown dress equals blah. Next time, I'll try a silk jersey in a non-neutral color.
Construction:
I started with
McCall's 5314
dress pattern. My alterations were few, but significant. After I shortened the bodice length by 1" and the skirt length by 2", it fit. The circle skirt refused to be hemmed. The nature of cutting a skirt in the shape of a circle means that portions of the skirt must be cut on the bias of the fabric. That's a problem for hemming because the fabric stretches and stretches--permanently! I let it hang for about a week before hemming. By then, I had a mess on my hands. The bottom edge looked like it had been cut by Edward Scissorhands. I tried my best to trim off the portions that had stretched out, but you can see in the photo that the hem is nowhere near even.
Wearability:
Von Furstenberg's idea to be dressed without a zipper, button, waistband, or hook does make for a comfortable dress. And if you indulge in too much pasta, you can always loosen the ties a bit. Primarily for that reason, I'll have to try again in the quest for a great wrap dress.
Accessories:
Like my bag? I call it the Veronica Bag--the latest addition to
my Etsy shop
. If the dress didn't totally satisfy me, then at least I got a great suede bag out of the project.
DJ Mary's Pick:
Today's song is from another great artist of the 70's and is obliquely related to wrapping up. Maybe not in a wrap dress, but hey, enjoy the performance!